Jazz Money is an award-winning poet, filmmaker and digital producer of Wiradjuri heritage, currently based on the beautiful sovereign Gadigal Land. Her poetry has been published and spoken widely both nationally and internationally and reimagined as murals, installation and video art. Jazz is the 2020 winner of the David Unaipon Award. Her first collection of poetry 'how to make a basket' was released in September 2021 by University of Queensland Press.
@jazzmoney_______
︎︎︎


jazz's project


if you should fall into my arms tremble like a flower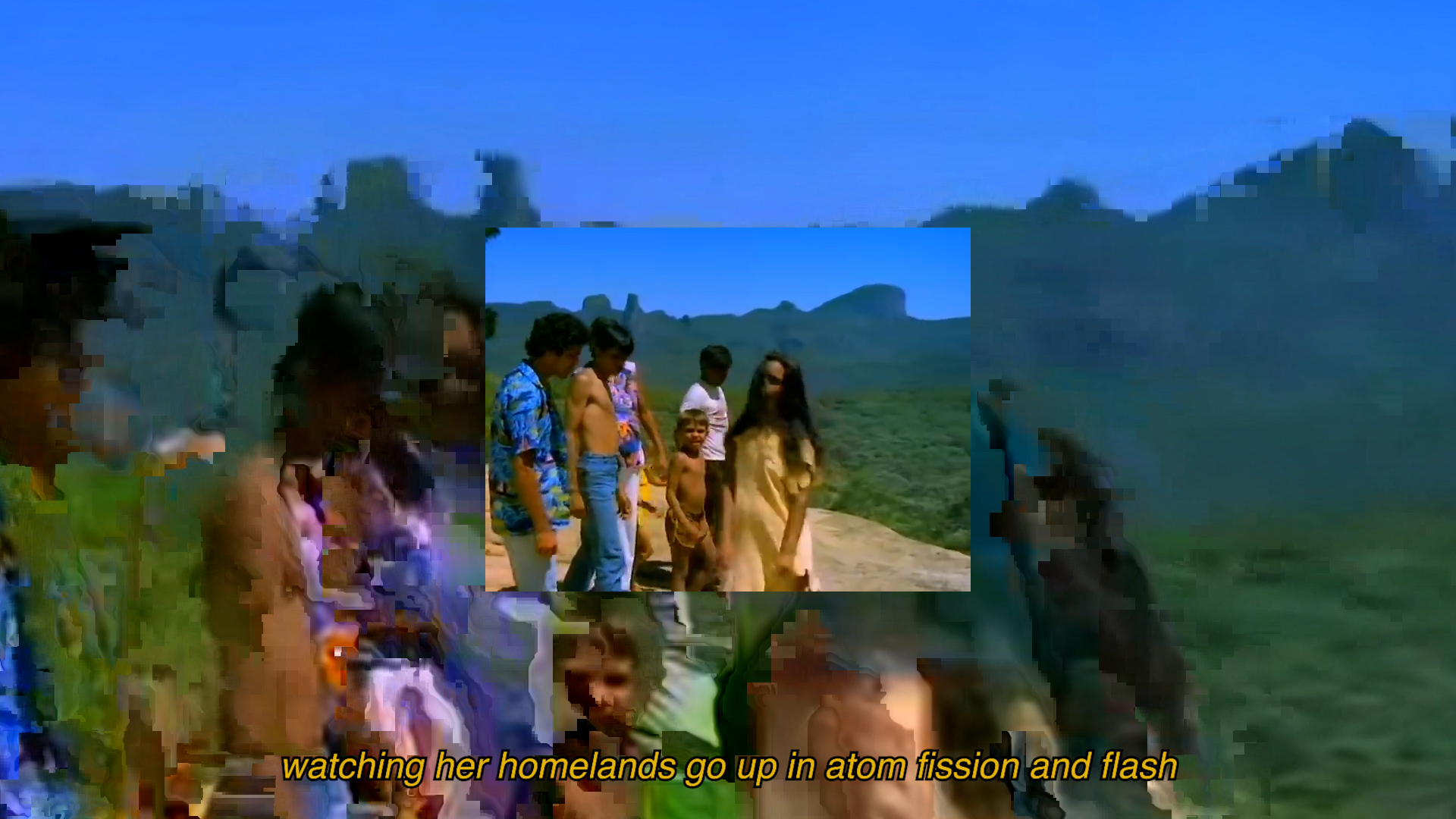 INSTALLATION VIEW, Image credit: Janelle Low
if you should fall into my arms tremble like a flower is a series of short films by Jazz Money. The series reconsiders the legacy of David Bowie's only two political music videos—Let's Dance and China Girl—and their significant to contemporary Australia.


"I have always been a fan of David Bowie. I grew up with his music, and found myself in the lyrics as a confused queer teen growing up in rural Australia. The music video for Let's Dance held a particular significance to me, as it does for many Blak Australians. Shot in outback NSW and Sydney the music video stars two Blak Australians while dealing with themes of stolen wages, the Maralinga nuclear tests and Blak modernity. It was a revelation of representation when it came out in 1983 both in Australia and globally, with the hit premiering on the newly formed MTV channel. Never before had Indigneous Australians been represented this way on an international platform, and that significance lives on.

But in rewatching as an adult I can see the layers of complexity that this video and its Australiana partner

China Girl

share. My response in these videos is not resolves, it is poetic and glitchy, as so many beloved things are."—Jazz Money

Jazz Money's project can be seen at The Substation ︎︎︎

Jazz Money & Joel Spring
Wiradjuri AI
2020


AS PART OF THE THREADS WE HOLD TOGETHER AT FOOTSCRAY COMMUNITY ARTS.
Download transcript here︎︎︎
Yindayamarra in the machine. Coded knowledges run deep and spill into our code. Can we Indigenise our devices? Should we? How does this intersect with Warumpi Band? Two Wiradjuri hotties [Joel Spring and Jazz Money] consider the threats and potential for AI in their community.

This work was originally commissioned for Machine Listening: a curriculum from Liquid Architecture and unsound.