Nithya Nagarajan is an artist and curator whose practice adopts movement as a system of inquiry into the sacred, the sensual and the decolonial. Her performance work affects sensory perceptions of the witness through a collaborative process of devising, underprinned by a strong feminist sensibility. With a foundational training in Bharatanatyam, Nithya is interested in an expanded understanding of movement as: grammar, raw material, counterpoint, construct, deconstruct, philosophy, system, organised effort, political conduit and chaos.

Living between Australia and India, via Kuwait and the UK, she has the curiosity of a visitor on Gadigal country.

Nithya has also delivered a number of curatorial projects, working predominantly with artist activists from the subcontinent, for key festivals globally. She holds an award-winning PhD in performance studies.
Nithya Nagarajan is collaborating with Jacob Boehme and Kalanjay Dhir for Hyphenated Biennial.
@barefootdreaming
︎︎︎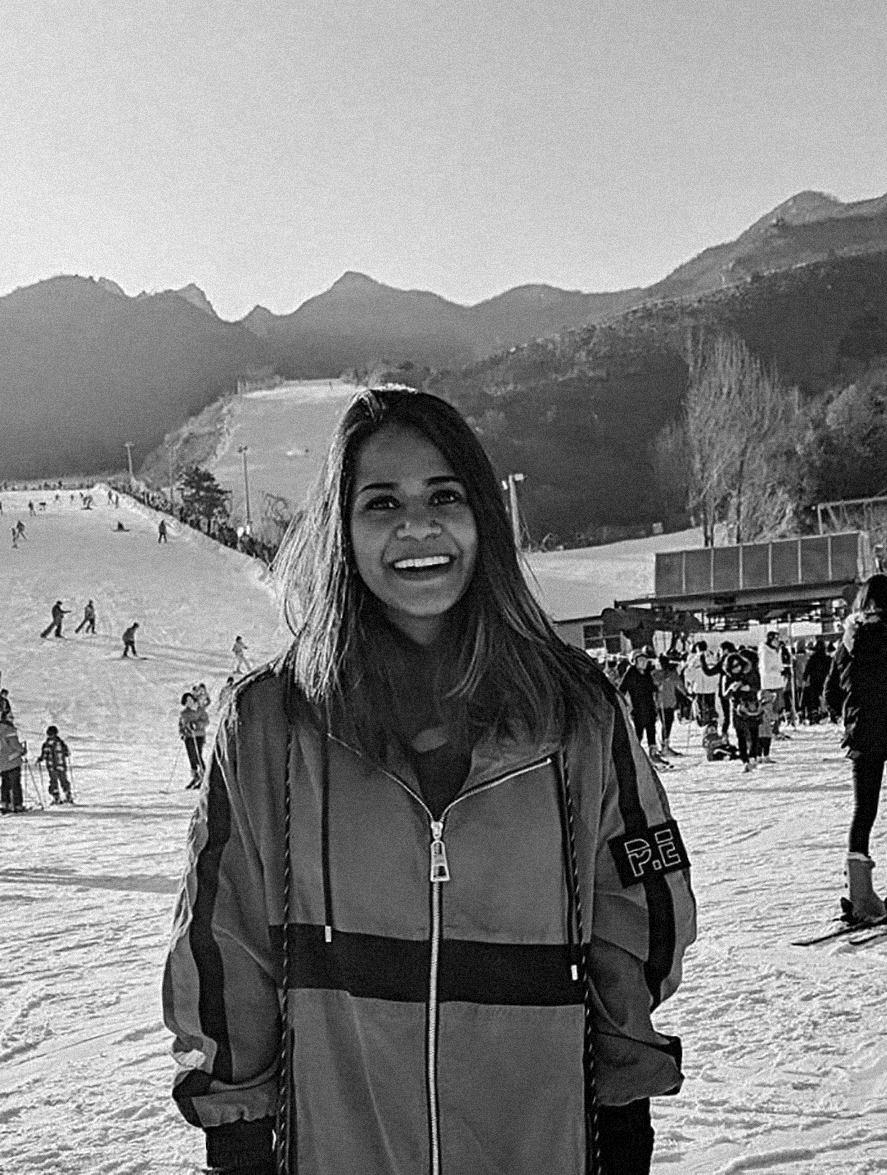 the project


Untitled


a collaboration between
jacob boehme, kalanjay dhir & nithya nagarajan
image credit : Jackie Dixon




An initial experiment in a body of work that grapples with the complexity of archiving the embodied wisdom and psychosomatic practices of Elders in martial, meditative and movement traditions across Australia, South Asia and the diaspora.

The residency will unpack:
— living legacies of traditions passed down orally and inheritance of their custody
— muscle memory and embodied amnesia of ageing bodies
— alternate archival and restoration strategies
— decolonising the digital as a counterpoint to the canon


The artists aim to illuminate how bodies and spirits, living and ancestral, are choreographed by culture and how they, in turn, choreograph culture. Traces of the flesh in pre-colonial cultures are affected through 'visual, physical, verbal, aural, tactile, haptic and olfactory means' and the artists want to create multi-sensorial worlds that enable transmission of such sensation. Experimenting with transgressive forms to de-territorialize and de-familiarize the practiced and subjected body invites the viewer to negotiate space so they may reconfigure the absent body and its hauntings.