Moorina Bonini is a proud descendant of the Yorta Yorta Dhulunyagen family clan of Ulupna and the Yorta Yorta and Wurundjeri-Woiwurrung Briggs/McCrae family. Moorina is an artist whose works are informed by her experiences as an Aboriginal and Italian woman. Her practice is driven by a self-reflexive methodology that enables the reexamination of lived experiences that have influenced the construction of her cultural identity. By unsettling the narrative placed upon Aboriginal people as a result of colonisation of Aboriginal Australia, Bonini's practice is based within Indigenous Knowledge systems and brings this to the fore.

moorinabonini.com
︎︎︎
Moorina has previously participated in Embodying archives: on practice, memory and art objects as part of the Digital Program
︎︎︎


moorina's project


Re-positioning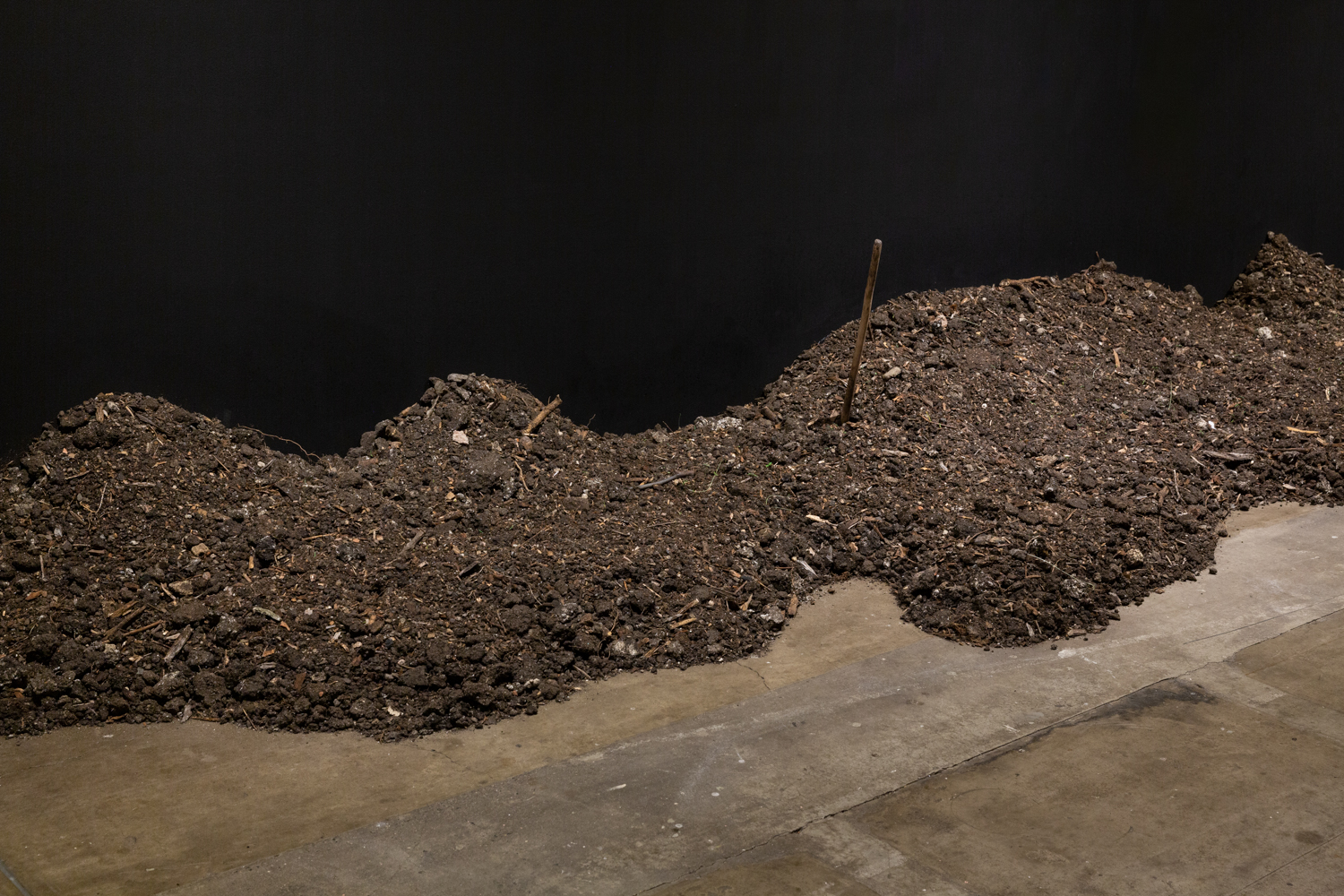 RE-POSITIONING engages both the unceded Country and site of The Substation. This body of work places Indigenous Knowledge physically and literally within the centre of a space. Recognising that institutions are founded upon a western value system, RE-POSITIONING critically examines the differences between the Indigenous and western value system. Through this examination and through practice the value of knowledge will be revealed.




to listen deeply
Voice recording, black paint, calico sheet
2020-2021

download transcript here︎︎︎

This work references the transformation that occurred when everything stopped. The change in my body, my breathing and time. To listen deeply talks to the many shifts in thinking, doing and being that occurred throughout 2020 into 2021. The action that comes from my body is a mode of healing as I learn through practice and locate myself within the process of making.

INSTALLATION VIEW, Image credit: Janelle Low






This work was originally commissioned for Machine Listening: a curriculum from Liquid Architecture and unsound.